UMBC Eats Community Cookbook Recipe of the Week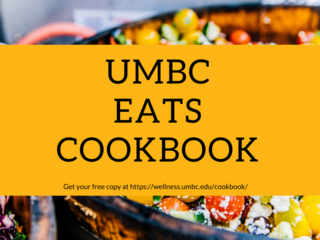 Red Lentil Soup 
Ingredients:
1 Onion
2 Carrots
2 Celery
Garlic
Lentils (I prefer red ones)
2 cartons Veggie Broth
Olive Oil
Chicken Andouille Sausage (or veggie sausage)
Spices (Paprika, Cumin, Coriander, Italian Seasoning and Red Pepper Flakes -Try
Todd's Dirt blend)
Garnish: 
Lemon
Cheese (feta or goat)
Herbs
Rinse Lentils. Chop onions, carrot, celery and garlic. If using, slice sausage into thin rounds. Drizzle 1-2 Tablespoons of olive oil in soup pot. Saute chopped veggies and sausage and seasoning. Saute until veggies are soft and sausage is browned. Pour in lentils and add any additional seasoning. Cook about 30 seconds. Pour in Veggie broth and bring to a boil. Once boiling cover and
reduce to a simmer until lentils are soft (about 30 min). For smoother texture: Pour mixture into blender until desired texture is achieved. Garnish with lemon, feta or goat cheese, leftover sausage pieces, fresh herbs, etc.